Roopali Tandon & Anu Garg
Co-founders
Antarit Interiors
I am excited to have Roopali Tandon & Anu Garg share their journey for the Biz Ladies as co-founders of interior design business Antarit Design, based in Gurgaon, India. 
In this interview, they share how they created a successful business out of scratch and their plans for the future. Read on to find out more.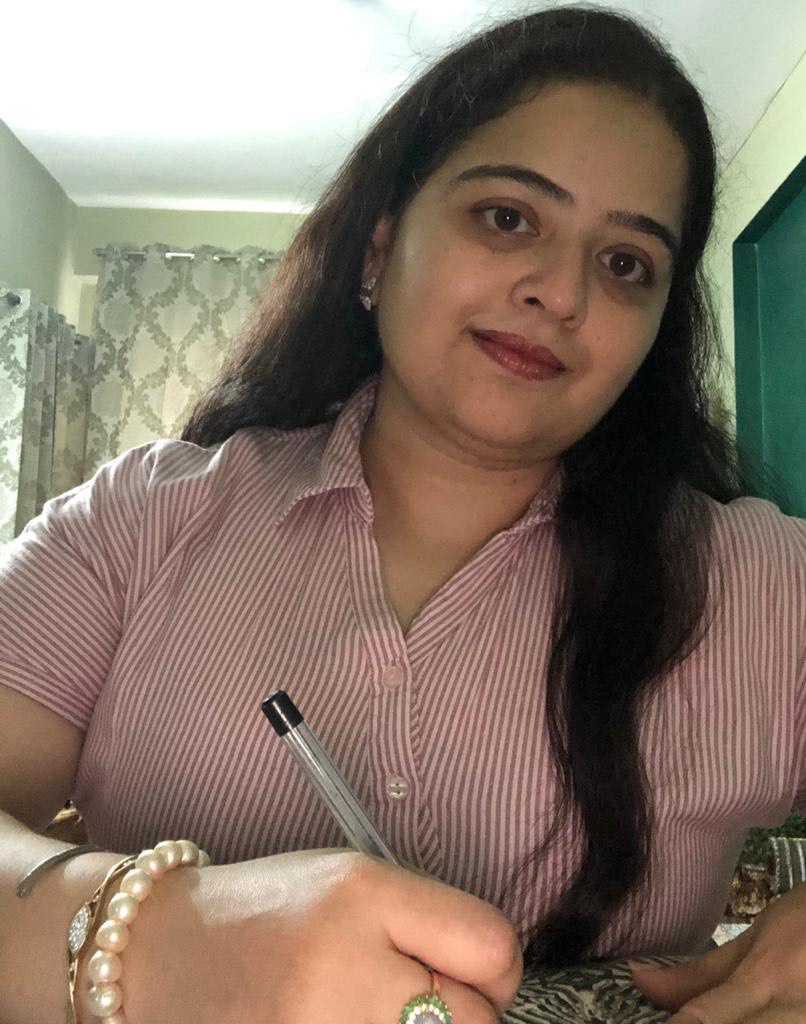 PLEASE TELL US ABOUT YOURSELF AND THE BUSINESS YOU STARTED.
Hello! We are Roopali (Interior Designer) and Anu (MBA in Finance). 
We are business partners but also family friends since the time our husbands studied together in college.
We started our business in March 2016, and named it "ANTARIT INTERIORS". Antarit is a Sanskrit word and means "Change". Our spouses were the source of inspiration to start the business in this field.
We started the company with the hope to convert people's dream house into reality with the turnkey projects and 100% dedication to clients with the best possible price and quality.. 
A turnkey project involves complete makeover of the house from flooring, painting, cabinetry, breaking and remaking of walls, curtains or any other design aspect of the house. 
We started with the aim to create a market of honesty and consider clients' houses as ours while working on the project.
We got our first project in May 2016 and were successful in delivering the turnkey project within the time frame to the happy owner of the house who was at the time residing in another city.  At the time of the handover in July 2016, the owners were so happy that they immediately gave us a new project and we started working on their other house. We were delighted to achieve our target. That's what we want to give our clients. Just a smile.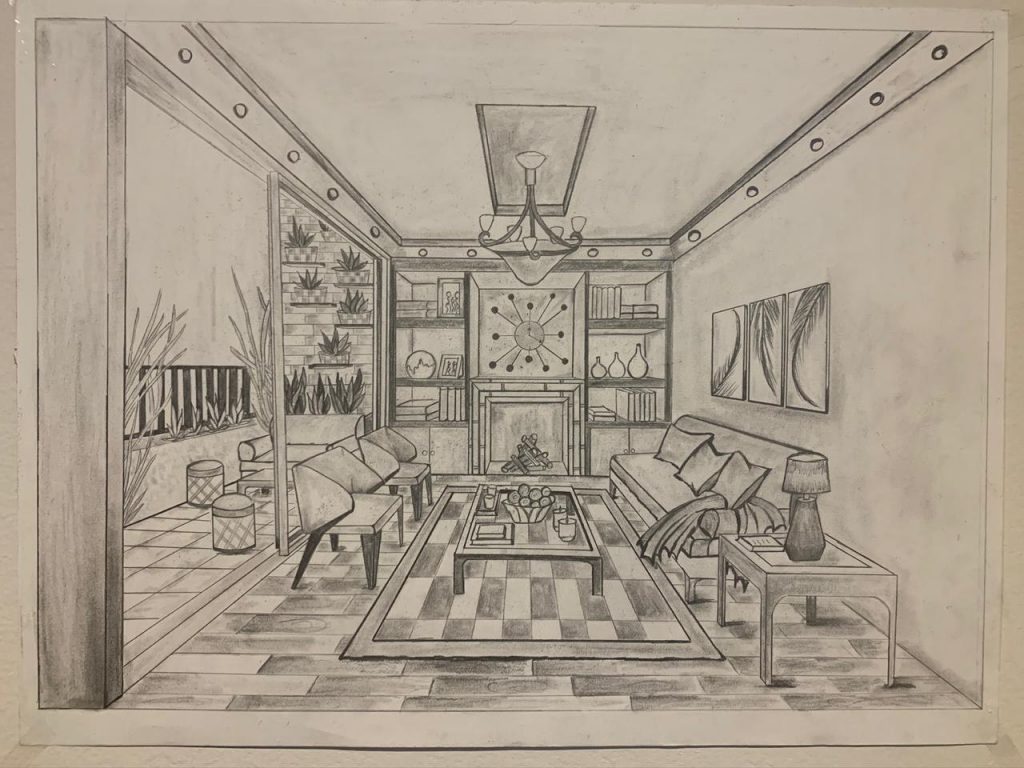 WHAT DOES YOUR TYPICAL DAY LOOK LIKE AND HOW DO YOU STAY PRODUCTIVE?
Typically, the day starts with the site visits, buying the hardware to finish the work and by evenings sitting down to work on the designing aspect of the work and filing the bills. 
PLEASE DESCRIBE THE PROCESS OF LAUNCHING YOUR BUSINESS.
As mentioned earlier, our business "ANTARIT INTERIORS " was formed in March 2016. I always wanted to start something on my own in this line of business but due to family commitments, it didn't happen. Then my friend who was residing abroad till Jan 2016 came back home and after a push from our husbands, we decided to start the business which we were both passionate about. 
To promote our business later on we launched our website, distributed flyers and did advertising through the advertising boards in societies and through word of mouth by our friends. 
The process also involved the survey of the market to procure the material and interviews of the skilled workers, who are now a permanent part of our team. These workers are professionally skilled and trained and have been working in the field for a very long time.  We needed a small investment to start the business, a bank account and to take care of the legal formalities.
WHAT HAS BEEN YOUR BIGGEST ACHIEVEMENT AND YOUR BIGGEST CHALLENGE SINCE YOU STARTED YOUR BUSINESS?
Our biggest achievement was to successfully complete a client house where he moved in with his suitcase. With each project we face different challenges, meeting clients' expectations, also working around satisfying each member of the client's family and coordinating with works but at the end of the day, it's everything we can manage. 
The main challenge we faced was when my partner Anu moved to the USA due to her husband's transfer. Coordinating among ourselves due to the different time zones is a task, as we were both handling the project together.
WHAT STRATEGY DID YOU USE TO GROW YOUR BUSINESS? AND HOW?
Our goal is to reach a level where the customers can trust us just by our name and to design houses in every corner of Gurgaon. 
We have been using our web page, Facebook page, blogs, Instagram, flyers, word of mouth and advertising boards to reach the prospective clients. 
There are currently 15 people on our team. But the number of people increases according to the requirements of the work and number of projects. 
3D kitchen designs using Revit and Twin
WHAT IS YOUR VISION FOR THE FUTURE OF BUSINESS?
We want to bring this company to the level where we are just known by our name. We want to create a brand where customers can say "It's our brand" and can easily trust us.
RECOMMENDATIONS & FINAL THOUGHTS
ARE THERE ANY RESOURCES OR TOOLS YOU WOULD LIKE TO SHARE WITH OTHERS THAT HAVE HELPED YOU RUN YOUR BUSINESS?
We use software such as AutoCAD, Revit, 3D Max, Sketchup, Enscape, etc to successfully deliver our projects. 

WHAT OR WHO HAS BEEN YOUR GREATEST INFLUENCE IN BUSINESS AND WHY?
Our sisters are also business entrepreneurs. They have been our greatest inspiration and influence as they constantly inspired us to do something related to our field and interest. 
As well, we receive great support from our husbands and kids for each and every project.
WHAT ADVICE WOULD YOU GIVE TO OTHER WOMEN WHO WANT TO START THEIR OWN BUSINESS?
Never say no to your inner strength and do not let your dreams go and follow your desire. After all, life is too short. Enjoy it fully before it's too late.
WHAT BUSINESS IDEA DO YOU HAVE THAT YOU ARE WILLING TO SHARE WITH OTHERS?
We started the production of eco-friendly products made out of recycled newspapers. They are a beautiful addition to the interior decoration of any house. This project also helps to promote a village lady who has limitations in her family and cannot go to work.
If readers wish, they can help us promote and circulate really innovative paper-made articles like coasters, wall-clock, hanging ropes, etc.
 IS THERE ANYTHING ELSE YOU WOULD LIKE TO SHARE WITH OUR READERS?
Though we are based in Gurgaon (India) we are always ready to help people who are based out of India and have their property here also. We are there from the start stage of designing, execution, construction and delivering a beautiful home/office/retail to them without them taking any stress. Always happy to help and giving stress-free solutions to our clients. 
Violeta Semenova
Founder
theBizLadies
Welcome to the Biz Ladies interview series!
If you're new to these series, I interview women entrepreneurs on how they started their business, what was the idea behind it, how they got where they are, the struggles, the reality and more.​
By sharing their stories, we want to inspire other women to get started.
​If you are interested to share your own story on the Biz Ladies LET ME KNOW!