Lawyer & 6-Figure Blogger
A Self Guru
Today I had the opportunity to interview a female entrepreneur I have admired for some time, Amira Irfan – a business lawyer and 6-figure blogger from Florida.
On her blog ASelfGuru.com she teaches business owners how to protect their online business legally. She has helped thousands of bloggers, freelancers and online entrepreneurs with her affordable legal templates and agreements Legal Bundle, Independent Contractor Agreement, Coaching Agreement, just to name a few of the legal templates she offers on her blog.
Read on to find out how this amazing 6-figure blogger has started her entrepreneurial journey!

PLEASE TELL US ABOUT YOURSELF AND THE BUSINESS YOU STARTED?
I'm a business lawyer and six-figure blogger from Florida. I blog over at ASelfGuru.com where I teach entrepreneurs how to protect their online business legally along with the business skills they need to become their own boss.  

I've had the honor of helping over 10,000 entrepreneurs with my affordable legal templates and coaching services. Blogging is my side hustle that I started with my full-time job as a lawyer because I wanted to create a business that allowed me to help thousands of entrepreneurs at a time and make a bigger impact.
WHAT DOES YOUR TYPICAL DAY LOOK LIKE AND HOW DO YOU STAY PRODUCTIVE?
I have a pretty busy routine! But I'm very organized and disciplined. I've to be if I want to maximize my time and produce results.

Here's how my typical day looks like if everything goes as planned 🙂 

4-4:30 AM: Wake up and have my coffee
5-5:30 AM: Meditate and map out my day on paper. I like to write my "to do" list every day. It keeps me focused on what I need to accomplish in a day.
5:30-6:30 AM: I try to exercise during this time but some days, I can't if I have a lot of work to do
6:30-7:00 AM: Check my work and business emails and respond to questions from customers. Interact on social media
7:00 AM- Get in the shower to get ready for my day job
12:00-1:00 PM – Take a break and respond to emails, social media comments, etc
7:00 PM – Get home from my job and start working on my blog for 2-3 hours
10:00-11:00 PM – By this time, I'm brain dead so it's time to sleep!

Once a week, I take a break and don't do any blogging work because that's my day to decompress and recharge my batteries. 

WHAT HAS BEEN YOUR BIGGEST ACHIEVEMENT AND YOUR BIGGEST CHALLENGE SINCE YOU STARTED YOUR BUSINESS?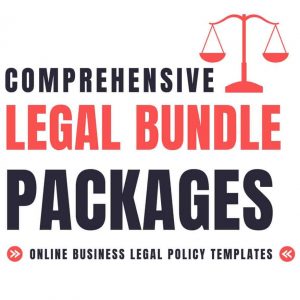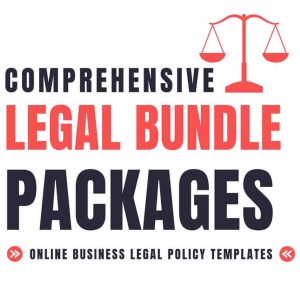 Biggest Achievement: My biggest achievement has been helping over 10,000 entrepreneurs comply with the laws, sleep peacefully at night knowing their businesses are legally protected with my affordable templates and services.

I have received TONS of love notes and customer testimonials for my work and that keeps me motivated to help more and more entrepreneurs.

When you receive feedback like, "Amira's legal templates are a lifesaver. You would be crazy not to get them," or "it was the best investment ever to purchase Amira's legal templates," or "I can sleep better at nights, thanks to Amira's legal templates," it makes it all worthwhile!

You know you are doing something right and truly making a difference.

Biggest Challenge: The biggest challenge for me is time management. Because I work full-time as a lawyer and run my online business as my side hustle, it's not always easy to find the time to do everything I want!

As an entrepreneur, you are running a business all by yourself and there's tons to do all the time such as email marketing, creating products, managing a Facebook community, writing blog posts, posting on social media, responding to customers, etc.

The work never stops, and I feel like I'm working around the clock. Even when I'm on vacation, I'm still responsible for responding to my customers in a timely manner and handling other important tasks.

But I'm working on outsourcing some tasks and freeing up my time.

WHAT STRATEGY DID YOU USE TO GROW YOUR BUSINESS? AND HOW?
In my blogging business, I make money through different ways like affiliate marketing, selling my own products, coaching services and creating sponsored content.

Here are a couple of helpful blog posts that discuss in detail how I make money and my growth strategies –

1. How I Made $20,000 per month blogging 
2. How I Made $35,000 per month blogging 
WHAT IS YOUR VISION FOR THE FUTURE OF BUSINESS?
Whatever my customer wants! I attribute my success to listening and connecting with my readers and customers. Every single product I have ever created such as the 16 different legal templates you see in my online store were created because entrepreneurs reached out to me asking for them!

So I will continue to listen to my audience and serve them in the best way possible.

And as I continue to scale my business, I will work on building a team to help me!
RECOMMENDATIONS & FINAL THOUGHTS
PLEASE RECOMMEND ANY RESOURCES AND TOOLS THAT YOU USE TO RUN YOUR BUSINESS.
There are quite a few to list, and that's why I created this "Recommendations" page on my website to help you because tons of people have asked me this question!

I've personally used all the tools and resources you see on this page to build my six-figure online business.
WHAT ARE YOUR FAVORITE BUSINESS BOOKS, PODCASTS OR BLOGS?
A lot of great books come to mind right now. One that particularly helped me on a personal and professional level is called Million Dollar Habits by Brian Tracy.

This book taught me how to be an extraordinary individual by changing my habits! Your habits define you as a person and we all have positive and negative habits.

It taught me the best-proven habits of millionaires, so I could learn how to achieve bigger results in my personal and business life.

Give it a read to transform your bad habits into good habits to double and triple your income and become more successful in all areas of your life! 

Everyone has some "bad habits" and often, we don't even realize that we need to evolve and replace our "bad habits" with "good habits."  This book really helped me get rid of my "bad habits" and as a result, I am so productive and happy every day. Yes, your habits have a direct correlation with your happiness as well!
WHAT ADVICE WOULD YOU GIVE TO OTHER WOMEN WHO WANT TO START THEIR OWN BUSINESS?
I'd say just start! If you are intrigued by blogging and want to pursue it as an online business then take action and go for it! The same applies to any kind of business you want to start.

I started my blog in 7 days while working full-time as a lawyer because I didn't overthink it. I put aside my perfectionist nature and just went for it. I took some courses to begin my blogging journey and those were instrumental in my growth.
So I'd recommend you invest in great blogging resources from the beginning to help you start your blog instead of trying to figure out everything on your own and giving up due to frustration, confusion and anxiety.   
WHAT BUSINESS IDEA DO YOU HAVE THAT YOU ARE WILLING TO SHARE WITH OTHERS?
I think I've implemented most of the business ideas I already had lol. I wanted to create easy, fast, affordable legal templates for entrepreneurs, and I did that already. That alone has helped thousands of entrepreneurs around the world.

Now I want to create a simple ebook that answers the most frequently asked questions entrepreneurs have about running their online business legally. So I think that will be something very helpful as well.
A SELF GURU  LEGAL TEMPLATES FOR BLOGGERS, FREELANCERS, BRANDS AND OTHER ONLINE ENTREPRENEURS:
Violeta Semenova
Founder
theBizLadies
Welcome to the Biz Ladies interview series!
If you're new to these series, I interview women entrepreneurs on how they started their business, what was the idea behind it, how they got where they are, the struggles, the reality and more.​
By sharing their stories, we want to inspire other women to get started.
​If you are interested to share your own story on the Biz Ladies LET ME KNOW!