Founder
Bles Sensation LLC.
High Point, North Carolina
Our female entrepreneur today is amazing Tonya Thornton, founder of a personal care product business Bles Sensation, based in High Point, North Carolina. Her business makes and sells high quality personal care products at an affordable price.
Tonya gives some interesting insight into starting her personal care product business as well as her personal life. She is incredibly driven, an inspiration and has certainly achieved a lot. Her story is even more incredible knowing that she had to overcome many personal challenges in order to build her personal care product business from the ground up. It's an interview you don't want to miss!
PLEASE TELL US ABOUT YOURSELF AND THE BUSINESS YOU STARTED.
Hi, my name is Tonya Thornton and I'm the founder of Bles Sensation, a personal care product  business that makes and sells high quality personal care products at an affordable price.
I have been through a lot of challenges in my life. I became a mother at 16 to one of the most driven, intelligent, amazing and beautiful young women I have ever met. I married at 18 and widowed at 28. I became homeless at 29 and was living that way for 3 years of my life. 
In 2009. I had a double heart surgery where my cardiologist told me there was no medical reasoning for me to be alive but I looked at him and said "God said I shall live and not die" after that experience I started building my life and I have not stopped since. 
I am a poet and I became a published author and motivational speaker. I knew there was so much more for me and my life. One night I prayed and asked God to bless me with an ability to be able to provide a stable living. After two days I had a dream and, in that dream I saw myself making a product, a body scrub, today it is known as Blessed Body- Body Scrub and I could smell peppermint. When I woke up, I went in my kitchen and made it, as I washed it off my own hands I was amazed at how soft they felt.
Being a scrub user myself I had never felt that softness and moisture when using the other products. Now I had a vision!
I started going to parking lots asking people to try my products and when they did, they all loved them. I did parking lot demonstrations for 8 months. I dreamed of one day having the money to get started. September 2016 was bittersweet for me and my life. A very special friend committed suicide and three weeks later my nephew was murdered in a drive-by shooting and while raising money for my nephew's services my sales began. 
I started Bles Sensation with $22.00 and in the first year of business the sales were phenomenal.  I knew I was going to comfortably stop working my daily job in 2018 and that's what I did. I was able to live off the proceeds from my company. 
In 2018 I went to Ohio and pitched my products for HSN (Home Shopping Network) American Dream, where my products were chosen and I was assigned a mentor, only to have that American Dream snatched from me. I got used to disappointments so when the program ended because of a merge I just kept moving and decided to continue to build my empire no matter what. 
I believe since God gave me the vision; he would also give me the provision. In 2019 I sought out funding sources and it was disappointment after disappointment but in the midst of that, I was nominated for the United States Chamber Of Commerce award. I knew if I wanted to take my company to the next level, I was going to need more money to invest in myself. 
I went back into the workforce and started saving every penny. A young lady saw me on social media and her marketing team did some amazing work for me with rebranding the company. They redesigned my logo, changed the colors and in October 2019 the rebrand began. 
Each and every day I know I have to build brick by brick; nothing is too small. The bible says, "don't despise small beginnings". When I see the growth, I am so appreciative and grateful to be building something bigger than me, a legacy that will live past me.
WHAT DOES YOUR TYPICAL DAY LOOK LIKE AND HOW DO YOU STAY PRODUCTIVE?
I wake up every day at 5am, I meditate and get my thoughts together for the day. At 6 am I start catching up with emails and orders, 6:30 am I listen to something motivational, 7 am I pull out my calendar and organizer to see what I have to do next and if I have local deliveries. 
If I have deliveries I map out where I need to start so I can deliver in one circle, I can't afford to waste one second of time backtracking. 
At 8 am I put the orders together from the night before, at 9:00 am I am at the post office to send off packages to my customers and then off to do my deliveries. At 10:45am I try to do my workout. At 12:00 noon I eat my first meal. 
At 2:00 pm it's time to make products. I normally lay down between midnight at 2 am and no matter what I am up at 5 am the next morning. My empire will not build itself!  I do what I have to do now so that one day I can enjoy and do whatever I want to do.
PLEASE DESCRIBE THE PROCESS OF LAUNCHING YOUR BUSINESS.
I started my company from the ground up and with very little support. I was often told, "ain't nobody going to buy that mess" or I would hear "I don't think anyone is going to buy that mess that Tonya is making in her kitchen".
That was almost 4 years ago, and my company has grown so much and my clients are coming back. My products have healing properties. My skincare products help with swelling, achy joints, muscle pain, eczema, and psoriasis. My hair products reverse male pattern baldness and help to replenish moisture and healthy hair for all hair types and textures. My products cross borders, they work on every sex, race, and age. Not only do they smell amazing, but they are also true to scent.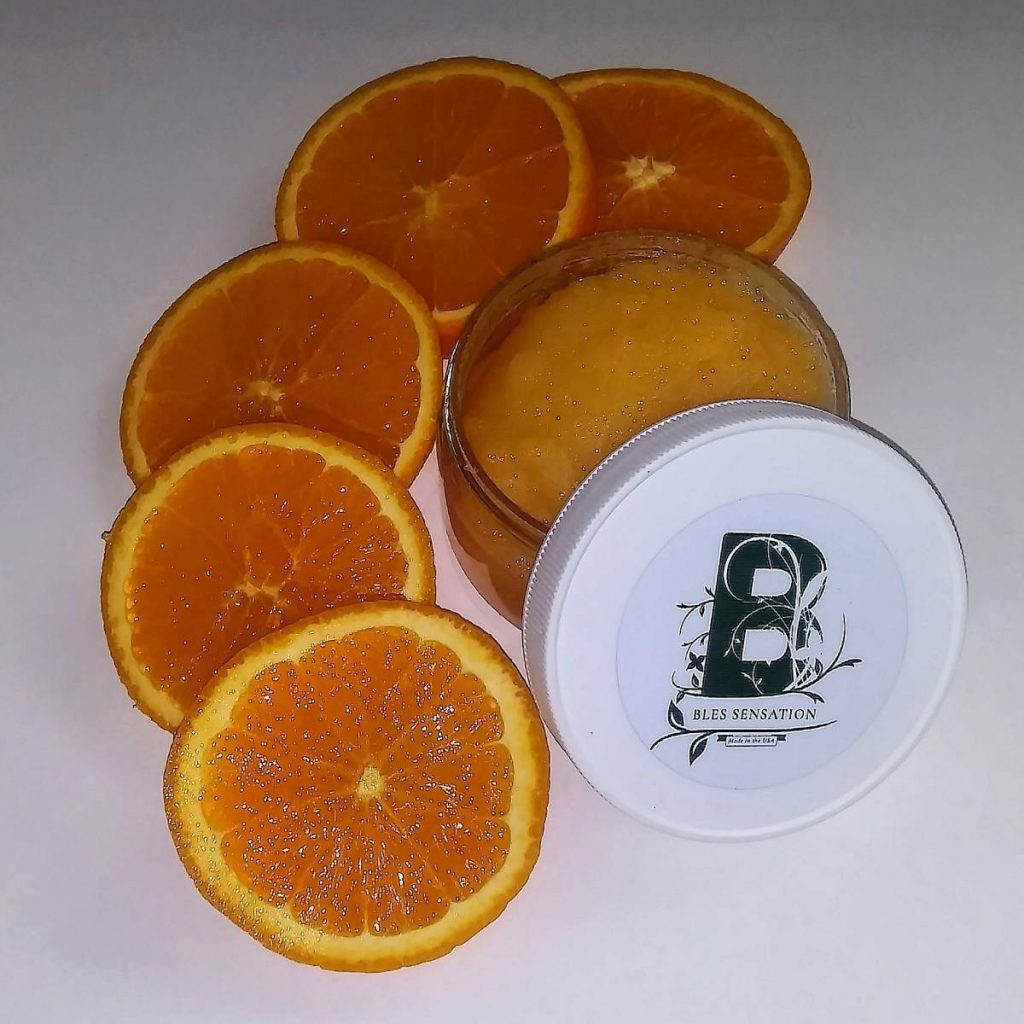 WHAT HAS BEEN YOUR BIGGEST ACHIEVEMENT AND YOUR BIGGEST CHALLENGE SINCE YOU STARTED YOUR BUSINESS?
My biggest achievement has been not stopping when life happened. I now have 14 different products and 16 different scents. 
WHAT STRATEGY DID YOU USE TO GROW YOUR BUSINESS? AND HOW?
I have hired 15 people who will be working in sales and distribution. I have created a 3-tier sales program. Starting at 3 working their way to tier 1. I also have a monthly subscription box.
WHAT IS YOUR VISION FOR THE FUTURE OF BUSINESS?
I envision having chains of Bles Sensation stores selling my products and specialty oils.
RECOMMENDATIONS & FINAL THOUGHTS
PLEASE RECOMMEND ANY RESOURCES AND TOOLS THAT YOU USE TO RUN YOUR BUSINESS.
I received my domain name from GoDaddy and web hosting through Weebly. I do my business banking through Wood Forest Bank and I am very fond of Square as it helps to keep track of my inventory.
WHAT ARE YOUR FAVOURITE PODCASTS, BOOKS OR BLOGS?
I listen to Eric Thomas on a daily basis.
WHAT ADVICE WOULD YOU GIVE TO OTHER WOMEN WHO WANT TO START THEIR OWN BUSINESS?
Don't stop! If you have a vision don't stop. Dreams do come true.
Violeta Semenova
Founder
theBizLadies
Welcome to the Biz Ladies interview series!
If you're new to these series, I interview women entrepreneurs on how they started their business, what was the idea behind it, how they got where they are, the struggles, the reality and more.​
By sharing their stories, we want to inspire other women to get started.
​If you are interested to share your own story on the Biz Ladies LET ME KNOW!