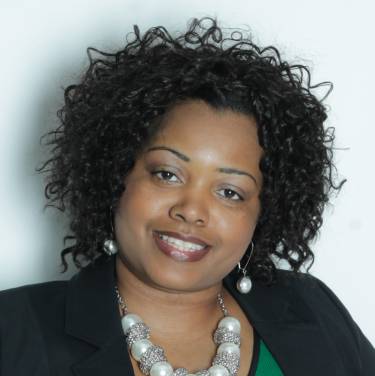 Founder and Executive Director
Neal Johnson Enterprises, LLC
Virtual (formed in Jackson, MS)
Our small business owner today is Carol L. Stewart, the Founder and Executive Director of Neal Johnson Enterprises, LLC (NJE), a small business mentoring firm. Before graduating from high school, Carol started her first small business—a residential and commercial cleaning company in her hometown of Vicksburg, Mississippi. She owned and operated this business for 17 years.
While Carol currently lives and works in Kuwait, supporting the US Army, she is passionate about guiding others in their pursuit of small business ownership so she founded Neal Johnson Enterprises, LLC (NJE) to mentor female-owned small businesses on how to properly form their limited liability companies — step-by-step. 
Read on to find out more about this inspiring small business owner.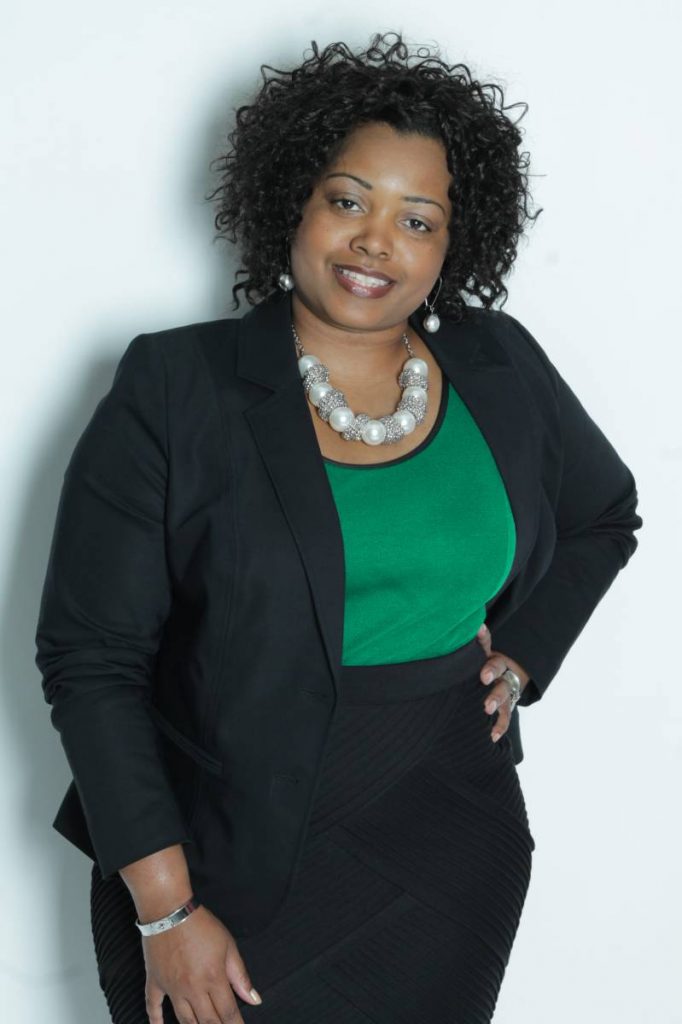 PLEASE TELL US ABOUT YOURSELF AND THE BUSINESS YOU STARTED.
I started my first business before graduating high school – a commercial and residential cleaning service. I owned and operated that business for 17 years. During this time, I also worked full time for a variety of companies such as Nissan North America, Nationwide Insurance and United Healthcare (to name a few) in operations and human resources. I am currently pursuing my undergraduate degree in business management.
Though I have had financial setbacks over the years, I am pleased to say I am now financially secure. I own 6 investment properties. I purchase stocks on a routine basis. I only have 3 bills (1 credit card, 1 car loan (1 year from being paid in full) and student loans (2 years from being paid in full) aside from my monthly cell phone bill, food and toiletries. Additionally, I support my parents financially, routinely donate to various charities, I have a will, supplemental health policies and multiple life insurance policies. I'm not where I want to be, but I am certainly closer than I used to be…I believe we should always be working towards becoming better. 
I became a small business owner in order to create the life I want to live and to live it on my own terms. I was never intrigued by the 30 years and a gold watch. I saw far too many of my family members give their best years to a company only to live a life of mediocrity and struggle after retirement. I've worked for private companies that started small and grew to become multi-billion dollar companies. I've seen firsthand what success as a business owner looks like versus what success as an employee looks like. For me being a small business owner is the ONLY choice.
Neal Johnson Enterprises, LLC (NJE) is a small business mentor that provides step-by-step guidance to female-owned businesses on how to quickly form a limited liability company. We provide business management services—we organize people to accomplish the desired goals and objectives of a business. We provide digital products and mentoring services to female-owned small businesses to help them form their limited liability company.
WHAT DOES YOUR TYPICAL DAY LOOK LIKE AND HOW DO YOU STAY PRODUCTIVE?
Monday through Friday, a typical NJE workday starts around 7pm (Kuwait time) after I get home from my government contractor position with the Department of Defense. I eat, decompress, check emails, touch base with my team, then I begin working on my top 3 NJE tasks. I keep a running list of content to create such as webinars, forms, checklists, cheat sheets, templates, etc., so I don't have to sit and stare at a blank screen. I typically work in blocks of 30-45 minutes, on one task until completion. Once I complete the top 3 NJE tasks, I move to the next three on the list. 
I have a social media posting schedule, marketing plan, podcast topics/interview list and I plan content a month at a time. This helps tremendously with my productivity. I typically work until Midnight, then I take a shower and I read or conduct online research until I fall asleep. On Saturdays, I check all my stats, set-up promotions and plan for the upcoming week.
Sundays are usually my off day. I will check-in and post on social media, but that's about it. 
I think it's extremely important to make time to recharge.
PLEASE DESCRIBE THE PROCESS OF LAUNCHING YOUR BUSINESS.
When it came to deciding on what business to start, there were several factors I had to address:
I knew I would soon reach the point where I wanted to work solely for myself and no longer have to deal with the 9-5 daily grind.

I knew it would have to be a business that could be conducted virtually, since I plan to live outside the US for the next 5-10 years.

I've always been passionate about sharing my experiences with others to encourage them to accomplish their goals. I've been blessed to have a few AWESOME cheerleaders in my life, and I understand the importance of having someone in your corner, so I knew I wanted to be a coach, mentor or consultant.

I'm an introvert and an empath, so I knew I had to keep my interactions in a positive realm and limit the possibility of coming in contact with multiple individuals that are overly negative or not willing to do the work because I could not afford to misplace my energy and become encompassed on trying to help "everyone".
The rest was just a process of looking at my strengths, weaknesses and interests…I kept asking myself "what does Carol really want to do?" It's always been interesting to me how in all my education and work experience, I cannot remember anyone teaching me how to properly start a business. I knew most female business owners were in the same boat and with the surge of females starting businesses in recent years, I felt confident in making female business owners my target market. I could relate to their pain points and draw from previous experiences to help them accomplish their goals. I chose to specialize in LLC formation because when I started my first business before graduating high school, I started as a Sole Proprietorship and as a result, I owed the IRS and Mississippi Department of Revenue thousands of dollars every year, for several years until I educated myself. 
My business idea was based on the ability to copy and paste and simplify business (thus my tagline: Business Simplified) the overall LLC formation process. Though LLCs are still considered relatively new, the overall formation concepts remain the same, which allows me to create evergreen content/products and focus mainly on marketing and mentoring. 
My business name consists of my maternal grand-mother's last name and my god-mother's last name (my maternal grand-mother's best friend). They were two of the strongest women I've known. They taught me to think for myself and figure out ways to have the type of life I want. They instilled in me that when you help those that are willing to do the work to help themselves, you are helped in return, in spades. I am a living testimony to their beliefs. 
I started NJE from scratch in March of this year and initially invested about $500 to form my LLC and open my business checking account. I chose to obtain a virtual office space in order to build business credit tied solely to the LLC's EIN. I do not have any business partners and will remain a sole-member LLC. 
My team is spread out across the globe. All the professionals I utilize are on an as-needed (contract) basis. I have 2 attorneys (1 for intellectual property, 1 for small business matters), a CPA, a web designer, a graphic designer and an intern that handles most of my social media, customer care and admin tasks.
Due to the pandemic, more people are at home researching and thinking more intensely about starting a business. As a result, my feedback has been good.
WHAT HAS BEEN YOUR BIGGEST ACHIEVEMENT AND YOUR BIGGEST CHALLENGE SINCE YOU STARTED YOUR BUSINESS?
My biggest achievement and biggest challenge are the same…starting and growing my business in March of 2020. 
Starting this business while working in a deployed environment, with an 8 hour time difference, 8,000+ miles away from home, without a true support system, in the middle of a pandemic; has been nothing short of a lot of blessings and a lot of miracles! 
I've owned and operated small businesses before, but always in-person or nearby. If there was an issue or if I needed  something, I'd simply pick up the phone or drive to a location. My current location requires me to think 10-15 steps ahead and be strategically creative. It's forcing me to create a digital nomad lifestyle, which is something I thought was completely out of the question before. Now I know it is indeed possible and I look forward to fully experiencing it in the near future.
WHAT STRATEGY DID YOU USE TO GROW YOUR BUSINESS? AND HOW?
My initial strategy was trial and error. I was not a social media person, so I had to learn about the various platforms, the pros and cons of each and determine which ones I'd ultimately use. I chose Instagram. I have to use Facebook by default, but I do not advertise my Facebook page. That may change in the future, but for now I'm solely on Instagram. I am heavily considering YouTube as I'll be able to repurpose content from my podcast and audio series. I have gotten a great response with my audio posts. 
I have income goals and email subscriber goals, but I realize starting and growing a new business will take time. I'd rather grow consistently at a manageable rate than grow too quickly and my customer service suffers. 
Marketing techniques:
Post consistently

Post relevant content

Don't SPAM

Don't get disappointed by a limited number of likes or comments on a post–there are pages with 30K followers that have limited engagement at times) 

Repurpose content if you can't create anything new

Look for Small Business Shoutout posts and share info about other pages and your business too—save these types of posts and go back and see if any of the businesses posted may be your ideal client

Check out the followers of your competition or similar pages

Consider paid/sponsored posts

Look for unique places to promote your business

Optimize your social media pages
Brand building:
If you can, get a graphic designer and web designer to help you develop a brand that will appeal to your ideal customer (everyone doesn't like pink and glitter)

Preplan your posts

Determine the best content you can produce on a consistent basis

Colors matter – research color psychology

Be consistent

Have a personality

Make an impact

Focus on your why

Avoid comparison

Give value
Expansion:
I will continue to monitor the products that function well and create more like them

I will be offering how to properly build business credit without a personal guarantee
Hiring— I will grow my team to include additional contractors and interns, but I will not hire employees. I will remain a sole-member LLC.
Product Development—my end goal is to have evergreen courses/webinars that will be offered as a package in conjunction with my workbooks, templates and checklists, allowing the entire process to be at your own pace with email mentoring, if needed.
Customer Care—Since digital products and mentoring services are non-refundable, and products are usually sent automatically through the system after payment is submitted, I have not experienced a lot of customer care issues and I do not anticipate a lot of them in the future. I understand the possibility is there for chargebacks and credit card disputes because it is impossible to please everyone, but I am hoping the caliber of clients I get will be pleased with the service they receive, and customer care issues will remain low. 
Innovation—I will continue to research software and applications to utilize in my business, to make all transactions as automated a process as possible.
WHAT IS YOUR VISION FOR THE FUTURE OF BUSINESS?
My business is still in the start-up stage of development. I am confident in my niche and my ability to help others succeed in forming their LLCs. My vision is to develop NJE to become "the" go to resource for all things LLC formation. I will grow my team to include additional contractors and interns, but I will not hire employees. I will remain a sole-member LLC.
What's next:
I will be rolling out an LLC Formation Grant later this month. 

I have a 30-day business formation challenge in development 

My Podcast Business Simplified with NJE will begin in July
RECOMMENDATIONS & FINAL THOUGHTS
ARE THERE ANY RESOURCES OR TOOLS YOU WOULD LIKE TO SHARE WITH OTHERS THAT HAVE HELPED YOU RUN YOUR BUSINESS?
I created a resources page that contains software and books I've personally used or researched. I update this page on a weekly basis: https://bit.ly/NJE_Resources. 
I don't have any specific coaches to share at this time, but I am always open to opportunities, collaborations and developing connections.  
Softwares I currently use are SquareSpace, Square Payments, Stripe Payments, Wavve, One Drive, Google Drive, LnkBio, Bit.ly, Acrobat, Canva, Freedom Voice, Google Suite, Fiverr, Caption Writer for Instagram, Leadpages, ConvertKit, Instagram, Typorama, Genius Scan, DocuSign, Unsplash, Anchor, Audacity Audio and Etsy (to name a few). 

WHAT OR WHO HAS BEEN YOUR GREATEST INFLUENCE IN BUSINESS AND WHY?
My greatest influence is business hasn't been one particular person. I am influenced be each person I come in contact with…every job I've had, every company I've worked for, every supervisor I've supported, every course and event I've attended, every client I've had, every article/post/book I've read has given me something that I use to make myself and business better.
I believe we can learn something from everyone, even if it's simply what not to do, situations to avoid, how to prepare yourself for the same or similar situation etc. Influences are all around us, we just have to have our eyes open. 
WHAT ADVICE WOULD YOU GIVE TO OTHER WOMEN WHO WANT TO START THEIR OWN BUSINESS?
Create your own path but use the resources available to you to make the transition as smooth as possible.

Google and Pinterest are your friends! Unless you are inventing something, it is highly likely someone else is already doing what you want to do.

Research and find out as much as you can about their business. Don't copy but look for segments you can improve upon or ideas that you can implement give you an advantage or make you stand out.
WHAT BUSINESS IDEA DO YOU HAVE THAT YOU ARE WILLING TO SHARE WITH OTHERS?
A system that tracks your routine actions and creates an automation process for you and that will also show you options to improve your productivity.
IS THERE ANYTHING ELSE YOU WOULD LIKE TO SHARE WITH OUR READERS?
I'm grateful to be included along with these awesome ladies! I welcome the opportunity to connect. Contact me on IG @nje_llc or at via email at [email protected]. 
If you know of anyone that would like to apply for an LLC Formation Grant (US only), please share the following link with them. https://bit.ly/NJE_GrantSignUp 
If any female business owners are interested in being featured on my upcoming Podcast: Business Simplified w/ NJE, I'd love to share your story with my audience! 
You can schedule your interview by clicking on the following link. https://bit.ly/NJE_PISL
Violeta Semenova
Founder
theBizLadies
Welcome to the Biz Ladies interview series!
If you're new to these series, I interview women entrepreneurs on how they started their business, what was the idea behind it, how they got where they are, the struggles, the reality and more.​
By sharing their stories, we want to inspire other women to get started.
​If you are interested to share your own story on the Biz Ladies LET ME KNOW!