Our female entrepreneur today is Sahana Goel, a co-founder of popular Purple Panchi. Purple Panchi is a made to order premium ethnic wear label that celebrates the crafts, colors and quirks of India. Started by self-taught sisters Malvika Gupa and Sahana Goel in 2016., Purple Panchi grew into a recognizable fashion brand and has established a strong online presence.
A co-founder of Purple Panchi, lovely Sahana Goel, shares the story on how it all got started and their plans for the future. Read on to find out more.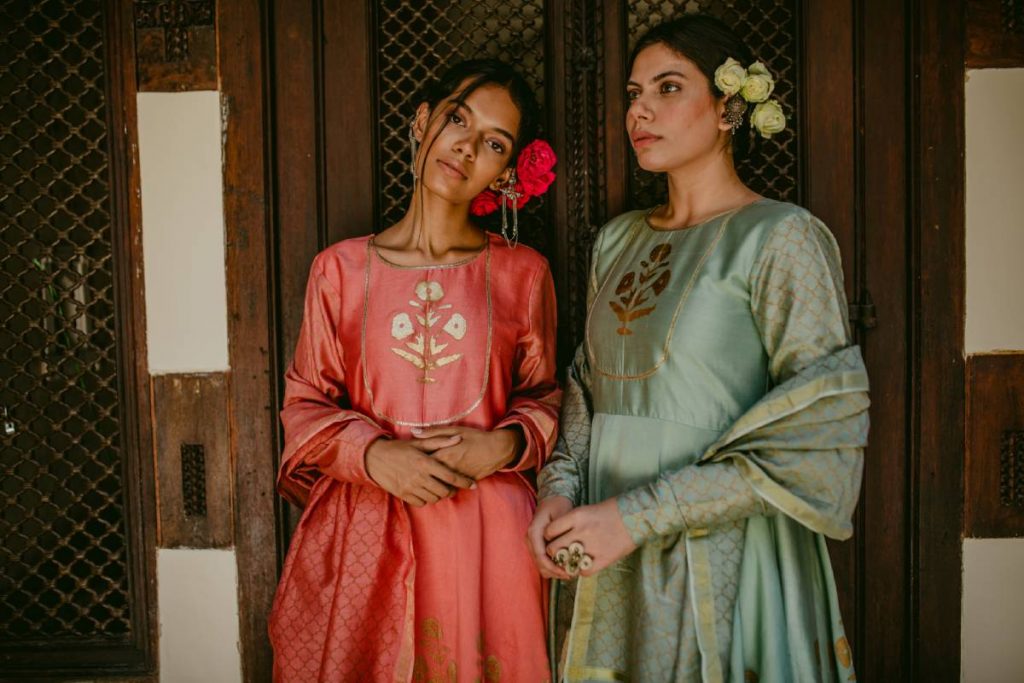 PLEASE TELL US ABOUT YOURSELF AND THE BUSINESS YOU STARTED.
Hi, my name is Sahana and I'm the co-founder of Purple Panchi, a made to order premium ethnic wear label from India. 
Purple Panchi was started with one woman's idea and her determination to keep at it, at all costs. In fact, in the initial days of setting up, Malvika Gupa ran operations from her car, as she drove around the bylanes of Delhi to source from the best artisans for what she had in mind.

Our fashion label, which came into being in October 2016, is now a brand to be reckoned with. Featured on eCommerce sites like The Loom, Jaypore, and Indian Roots and in exclusive stores that include Anantam and Almari among others, Purple Panchi is experiential, without the "unaffordable" tag associated with a premium brand.
WHAT DOES YOUR TYPICAL DAY LOOK LIKE AND HOW DO YOU STAY PRODUCTIVE?
I start my day around 7:30 with a little meditation for 30 mins. Followed by catching up on news and emails for another 30 mins.

By around 10, I reach my factory and take stock of what the team is working on. I do a morning brief with teams that need to be briefed, about a plan or a campaign that needs to go live.

Most of my day goes into reading ad reports and fire fighting operational issues. I make sure I spend at least an hour discussing ideas for upcoming collections & the content creators we want to engage with. My workday ends with making sure orders are dispatched as per our prescribed Operating Procedures and making necessary amends if required.

Once I'm done with work, I go to the gym (3-4 times a week). Then I have dinner, watch Netflix and catch up on the daily news on YouTube.
PLEASE DESCRIBE THE PROCESS OF LAUNCHING YOUR BUSINESS.
We wanted to come up with a brand name that has a high recall value. Purple Panchi stands for color and quirk. Those have been the guiding principles of our brand.

Malvika had no resources at all, she would drive around Delhi and Gurgram in her car, find karigars, spend a lot of time with them to learn their art. Procuring the raw material for the clothes was a lot of hard work. She also spent a lot of time at the hand block printing workshop. It was challenging initially, as we designed each and every piece. 
WHAT HAS BEEN YOUR BIGGEST ACHIEVEMENT AND YOUR BIGGEST CHALLENGE SINCE YOU STARTED YOUR BUSINESS?
My biggest challenge has been communicating my vision to the people joining our company.  I am proud of the fact that we are a 100% handcrafted brand. That is each piece has a bit of handcrafted work on it.
WHAT STRATEGY DID YOU USE TO GROW YOUR BUSINESS? AND HOW?
From the onset, we ensured that we invest in product photography since that's the first impression that a customer has with our brand. So we laid particular emphasis on creating the best look for our brand.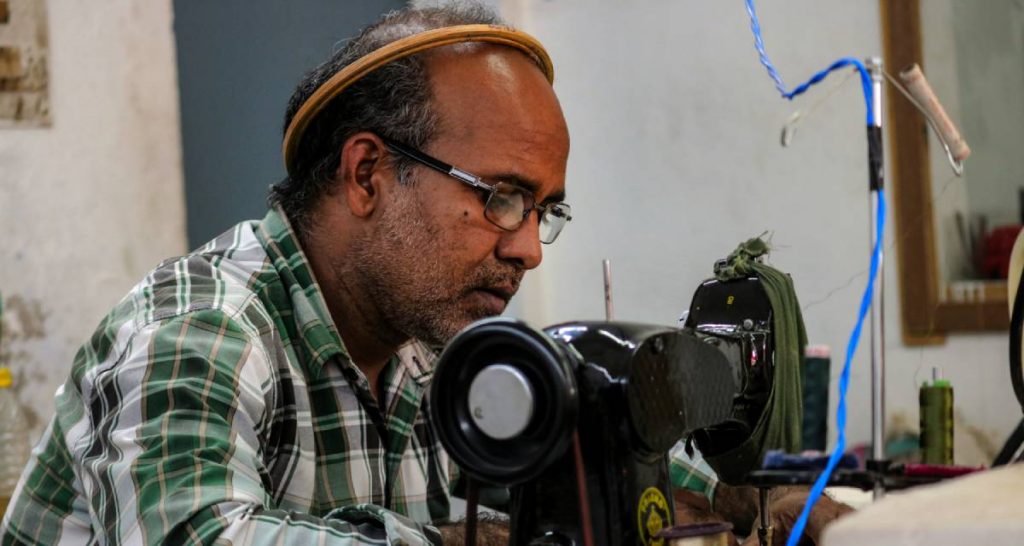 WHAT IS YOUR VISION FOR THE FUTURE OF BUSINESS?
Our goal is to put together a formidable content creation team that can excel at various social media platforms. We also plan to open our first flagship store which can stock the best of Purple Panchi under one roof.
RECOMMENDATIONS & FINAL THOUGHTS
ARE THERE ANY RESOURCES OR TOOLS YOU WOULD LIKE TO SHARE WITH OTHERS THAT HAVE HELPED YOU RUN YOUR BUSINESS?
Affinity Photoshop for DIY graphics.
WHAT ADVICE WOULD YOU GIVE TO OTHER WOMEN WHO WANT TO START THEIR OWN BUSINESS?
Take up anything that you truly like doing and do it for the pure joy of doing it. Business models, revenue, break-even, etc and the rest will follow.
WHAT BUSINESS IDEA DO YOU HAVE THAT YOU ARE WILLING TO SHARE WITH OTHERS?
A portal/service for all content creators (photographers, make up artists, video editors, etc) for fashion & other lifestyle-related content businesses. One of my major challenges has been to find worthy content creators under one roof. I had to always go via somebody to find the right person.
Violeta Semenova
Founder
theBizLadies
Welcome to the Biz Ladies interview series!
If you're new to these series, I interview women entrepreneurs on how they started their business, what was the idea behind it, how they got where they are, the struggles, the reality and more.​
By sharing their stories, we want to inspire other women to get started.
​If you are interested to share your own story on the Biz Ladies LET ME KNOW!