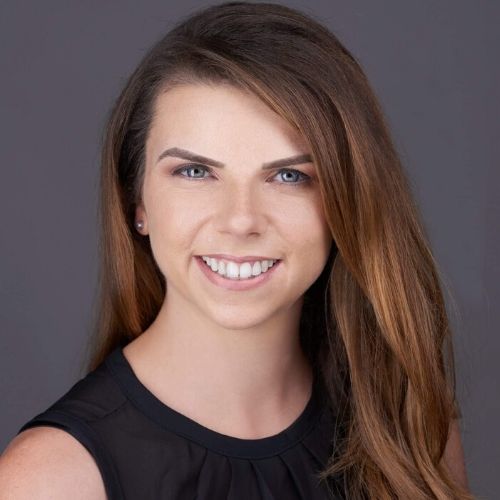 Co-Founder
Zubias Threading
Today's source of inspiration is the wonderful Sandrine Leven, the co-founder of Zubias Threading, Perth's leading Brow & Lash Salon. She is also the director of Vision Action Impact, a mentoring business helping entrepreneurs to start and grow their business.
Sandrine co-founded Zubias Threading in 2008. together with her husband Rizwan Syed. The journey Sandrine and Zubias Threading has taken is impressive, to say the least, from starting with just Sandrine and her husband to now a team of 80+.
Read how they started, expanded, managed their growth, and much more!
PLEASE TELL US ABOUT YOURSELF AND THE BUSINESS YOU STARTED?
My entrepreneurial journey started in 2008, in Perth where no one had heard about a beauty technique called "threading". With no capital, zero professional network and little experience in business, I opened a market stall with my husband in Fremantle. With a simple focus on running one brow salon in our local suburb, our business rapidly expanded to 30 locations.
This happened thanks to our ability to build a world-class culture and streamline processes. We have introduced the concept of Lash & Brow bars in Australia, set the benchmark and become a must-have concept in every shopping centre. Under our leadership, Zubias was awarded the prestigious Optus MyBusiness Award "Australian Best Beauty Service of the Year" in 2018. 


While growing my business, I faced a range of challenges and found ways to overcome the usual barriers that all small businesses face at one stage or another. I was recently awarded the "40 under 40" award which recognizes and celebrates Western Australia's leading business entrepreneurs under the age of 40.
Networking with peers made me realize that I have this natural desire and ease to help people gain clarity and more effectively achieve their goals. I have helped many people start and grow their own businesses. Today, not only I am actively involved in the day to day running of my beauty business, but I also enjoy mentoring driven entrepreneurs, across various industries.
PLEASE DESCRIBE THE PROCESS OF LAUNCHING YOUR BUSINESS.
Growing up, I had no desire to have my own business, no one in my family had any entrepreneurial culture. It came to me after I was given the opportunity to manage a language centre, where I used to teach French as a foreign language. The director of the school had to leave the country, and for several months, until a new director was appointed, I was running the school, learning on the go, from managing a team to accounting software, event management, etc. It was a very daunting experience, yet very rewarding too. I believe this experience triggered my desire to keep learning and challenge myself.
My partner at the time, who later became my husband, was on the same path and was keen to start a business too. We had very complementary skills, he is more of an extrovert person, while I am more introvert. He is great at the big picture, while I am great at details.
For a while we knew we wanted to start something, we just did not know what. Then one day we had a chat with his sister who lives in Detroit and who had a few beauty salons. She suggested threading, which was totally unknown in Australia at the time.
From day one, our mission is to make people aware of the greater benefits of eyebrow threading which was not available in Australia. Our loyal customers, we had to teach and show each and every one of them what we do, and once we built their trust and confidence, that's when they became our advocates.
I traveled to India, France, and USA to master the technique before my partner and I brought it to Australia. We developed our own technique, which no other country does. Due to the fact that threading was unknown in Australia, we had to adapt the traditional technique to make it pain-free and suitable to different skin types and eyebrow shapes. This is why we are so unique in what we do, and we train our team to do it our way. Our adapted technique is what gives us the edge.
WHAT DOES YOUR TYPICAL DAY LOOK LIKE AND HOW DO YOU STAY PRODUCTIVE?
Nowadays I spend a lot of my time out and about, traveling from one location to another, one conference to the other, one meeting to the other! Every day is different and I love that.
Except Tuesday is the day when all our head office team meets at the office and we brainstorm together. The rest of the week, the team is welcome to work from home if they wish too, they love this flexibility, especially since they have children.
We stay connected thanks to online video conference software like ZOOM.
WHAT HAS BEEN YOUR BIGGEST ACHIEVEMENT SINCE YOU STARTED YOUR BUSINESS?
During those last 10 years, I have made the transition from a business owner to a business leader. Becoming a great leader is a learning process that never ends and I am enjoying the challenges and all the lessons learned.
I strongly believe my role as a leader is to help my team lead successful lives, and in doing so customers benefit, and the business grows. Because I care and invest in my team. Zubias has become an Employer of Choice. My culture of people empowerment & leadership have recently been awarded at the prestigious Optus MyBusiness Award as we won "National Beauty Service of the Year" in 2018.
Last year, I won the 40under40 award, an award that acknowledges determination and commercial drive, and also recognizes the less public contributions to the welfare of Western Australia.
WHAT STRATEGY DID YOU USE TO GROW YOUR BUSINESS? AND HOW?
My team and I are the pioneers of the walk-in lash and brow bar in Western Australia and we have a strong desire to stay ahead of trends and advances in our industry. We continue to search the world to offer the most cutting edge products and techniques to our customers.
Our Zubias Team culture has clear points: diversity, compassionate love, positivity, can-do attitude, fun, customer focus, expertise, leadership, team-work, innovation, honesty, chasing the greatness, compliance, work balance & presentation.
Everyone comes to work and enjoys themselves, and as a customer, it is very much enjoyable to walk into a salon where the team is friendly, supportive and energetic. If the team is enjoying themselves they will offer better levels of service, and our customers notice the difference. I am proud to say my team is proud of their workplace.
WHAT IS YOUR VISION FOR THE FUTURE OF BUSINESS?
Continue to be the leader in our industry. We also have a few surprises coming up but shhh it's a secret!
RECOMMENDATIONS & FINAL THOUGHTS
PLEASE RECOMMEND ANY RESOURCES AND TOOLS THAT YOU USE TO RUN YOUR BUSINESS.
Nowadays, there are so many softwares and apps that are life-savers! My favourite is CANVA as I love graphic design. I use it all the time for anything, even presentations. Proud to say this is a Perth startup company that took off worldwide!
WHAT ARE YOUR FAVORITE BUSINESS BOOKS, PODCASTS OR BLOGS?
Yes, so many! Hard to shortlist, even a few… Simon Sinek, Tony Robbins, Gary V are great influencers. Janine Allis and Kristina Karlsson have also inspired me a lot.
WHAT ADVICE WOULD YOU GIVE TO OTHER WOMEN WHO WANT TO START THEIR OWN BUSINESS?
It's all about the mindset!
The recent downturn in the Perth economy has challenged us and made us stronger.
Disruption in retail has also affected foot traffic in all our shopping centres. As a result, we had to increase our efficiency and have solid systems. Having a great team who is fully trained to support those systems made our operations scalable.
I realize this taught me to become resilient, a crucial skill to have as a business owner, as we are bound to face challenges at some point. I refused mediocrity and streamlined our processes. I have now developed a robust franchise system, lean business operations and a strong brand that we are ready to scale for national growth and other business ventures.
Related: How I Turned My Experience with Eczema into a Luxury Skincare Brand
WHAT WOULD YOU DO IF YOU WOULD HAVE ONLY $100 TO START A BUSINESS?
I would start with a market stall and talk to my audience. See what they need, what they like, what problems they'd like me to solve. And take it from there.
Violeta Semenova
Founder
theBizLadies
Welcome to the Biz Ladies interview series!
If you're new to these series, I interview women entrepreneurs on how they started their business, what was the idea behind it, how they got where they are, the struggles, the reality and more.​
By sharing their stories, we want to inspire other women to get started.
​If you are interested to share your own story on the Biz Ladies LET ME KNOW!