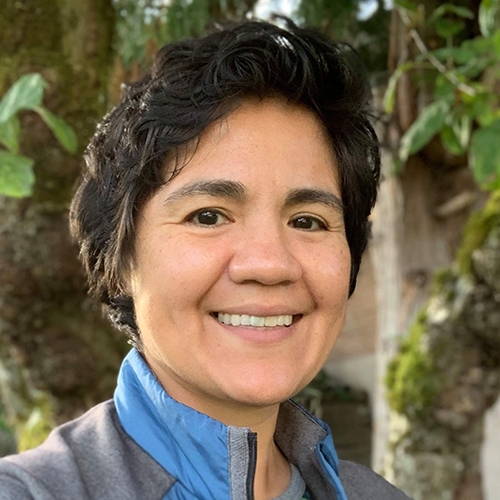 Entrepreneur
Ruby Mavens Fitness
My interviewee this week is the amazing Mimi Flores, a cancer survivor who is re-launching her business Ruby Mavens Fitness.
I have checked out her website that is currently being re-built where she shares how she thrives after cancer and gives her insight on fitness, nutrition and health in general.
This inspiring Female Entrepreneur wants to help women live their best life by optimizing their health and wellness and I wish her all the best in accomplishing the same in the years to come.
PLEASE TELL US ABOUT YOURSELF AND THE BUSINESS YOU STARTED?
I started in fitness industry by teaching women's boot camp classes. Over time I stopped teaching and worked a full-time job.
In 2018 I was diagnosed with stage 2 breast cancer and laid off work during chemo.
During this time I realized that I needed to make some changes with my health care and start building a business so that I could leave something for my kids if I were to die from a cancer recurrence.
HOW DID YOU COME UP WITH YOUR BUSINESS NAME?
I came up with my business name because of the symbolism of the words. Rubies are a precious stone that symbolizes energy and zest for life. Maven means an expert.
My goal is to have a tribe of women who become experts at living a healthy and energetic life of their dreams.
PLEASE DESCRIBE THE PROCESS OF LAUNCHING YOUR BUSINESS.
I am now officially launching. I hired a company to help me get my business license, taxes and to help me learn how to develop a true business.
I have also become a distributor for different products that I use personally and will sell as part of my business.
WHAT HAS BEEN YOUR BIGGEST ACHIEVEMENT AND YOUR BIGGEST CHALLENGE ALONG THE WAY?
Biggest Challenge: I have failed at a business in the past.
I do have a few challenges, I need help to develop my brand & learning how to make effective marketing campaigns.
Biggest Achievement: This time I am proud that I have a couple of products to sell as part of my business and I am developing something for cancer survivors.
HOW DO YOU PROMOTE YOUR BUSINESS?
I have a FB and Instagram profile. I am also building out my blog and youtube channel. I am still learning how to do online ads.
WHAT IS YOUR VISION FOR THE FUTURE OF THE BUSINESS?
I am currently in the launch phase and I am working on generating sales and my goal for future is to leave my current job and open up a wellness center.
RECOMMENDATIONS & FINAL THOUGHTS
PLEASE RECOMMEND ANY RESOURCES AND TOOLS THAT YOU USE TO RUN YOUR BUSINESS.
Russel Brunson has a lot of great content for online businesses. I also have his ClickFunnels product.
As well, I take courses through Affiliate Institute and I have started working with Prime Corp Service for my business and tax needs.
WHAT ARE YOUR FAVOURITE BUSINESS BOOKS, PODCASTS OR BLOGS?
I listen to Gary Vaynerchuk and I am active in multiple business FB groups. I also read various articles and videos about health and wellness.
WHAT ADVICE WOULD YOU GIVE TO OTHER WOMEN WHO WANT TO START THEIR OWN BUSINESS?
It is easy to feel overwhelmed and like you are not accomplishing anything.
Always have faith and remember to take tiny action steps every day.
What seems insignificant now builds up over time.
That is how all overnight success works.
Violeta Semenova
Founder
theBizLadies
Welcome to the Biz Ladies interview series!
If you're new to these series, I interview women entrepreneurs on how they started their business, what was the idea behind it, how they got where they are, the struggles, the reality and more.​
By sharing their stories, we want to inspire other women to get started.
​If you are interested to share your own story on the Biz Ladies LET ME KNOW!