Founder
IGT Digital (Intermedia Global Team)
Our female entrepreneur today is Dominika Kepska, the founder of IGT Digital, based in London, UK. IGT Digital is a digital agency creating an online presence for small and medium businesses.
Dominika is managing remote teams spread internationally and gives some interesting insight into her business. Read on to find out more.
PLEASE TELL US ABOUT YOURSELF AND THE BUSINESS YOU STARTED.
I have over 15 years of professional experience within the IT infrastructures in both US and UK markets. Working for corporate organizations in Great Britain – i.e. British Telecom, PwC, Capgemini allowed me to develop skills and knowledge further, and hold managerial positions in IT and Marketing Departments later on.
With a huge passion for new technologies, a degree in Journalism & PR, equipped with creativity and determination, despite all odds and with restricted funds I started a marketing and PR agency – delivering website design, website builder tool, internet marketing and Public Relations services to medium and small businesses. Although the company is based in London, UK – 95% of the team works remotely and is spread globally.
WHAT DOES YOUR TYPICAL DAY LOOK LIKE AND HOW DO YOU STAY PRODUCTIVE?
Back in the days, I used to be quite a procrastinator and what's more, a type of night owl. Since I had my own company/companies, I have mastered the art of time management. My working week and every single day (apart from Saturdays) is meticulously planned out to the minute – starting each morning around 5.30, getting ready, having a proper breakfast, completing tasks either at my office based at home or in some café nearby – if possible, and then ticking off all the items and meetings, on my task list until 8.00 p.m.
Over the years I've learned that time is our biggest asset. Although, from time to time, I allow myself for a bit of spontaneity – to be honest, it has to be related to urgent friends and family issues 😉 Although I believe rest and recreation are absolutely vital in order to maintain the right balance, so I make sure I cycle or go for a walk, for at least one hour per day. 
Staying productive and motivated is fairly easy for me. From a pragmatic point of view: if I don't work, I become more distant from fulfilling my goals and I earn less. But in general, I love and enjoy what I do, so I make sure I do my best to keep it that way.
PLEASE DESCRIBE THE PROCESS OF LAUNCHING YOUR BUSINESS.
Actually, it was quite a long and rough journey with some bitter experiences, that led me to that point. Health issues triggering problems in personal life did not allow me to work full-time at the office, for any employer. I was pretty much unemployable. But I wanted to do something useful, not only to get by but also to utilize the potential and skills I believed I had to offer. 
I did not have anything to lose or risk because everything I had, was already gone pretty much, apart from 3 crucial things: a laptop, internet connection and my knowledge. I got to the point when I said to myself: this is the moment where it all ends or it all begins, that was also followed by my conversion and finding peace with God (after 30 years of my life 😉).
Due to tough circumstances at the time, my overall budget for any potential business investments was around 250 British Pounds. Not a lot, but as it turned out, enough to start a business venture. I purchased a license for a website builder tool from a provider from the U.S., enabling one of the channels for some revenue, and that served me as a base to gradually build up.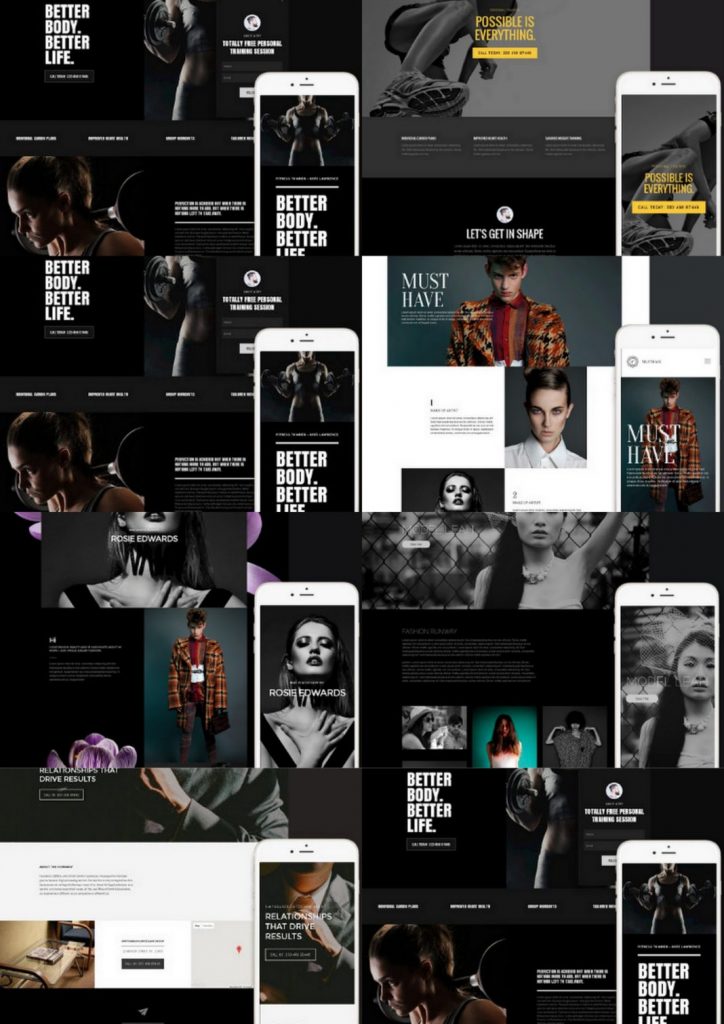 WHAT HAS BEEN YOUR BIGGEST ACHIEVEMENT AND YOUR BIGGEST CHALLENGE SINCE YOU STARTED YOUR BUSINESS?
Building an effective team spread globally with the use of my laptop & WI-FI, equipped with my knowledge and creativity only, literally, in the vicinity of my living room, with a budget of less than 250GBP in my pocket 😉
Funnily enough, my biggest challenge was letting myself delegate more tasks to other people. In a way, I lived too long by 'I'll do it better' philosophy. For the first 2 years –  I was working: 6 days a week/11 hours per day. But then again, it was also associated with restricted funding and no other business partners or external investors.
WHAT STRATEGY DID YOU USE TO GROW YOUR BUSINESS? AND HOW?
Having a team spread globally was fundamental right from the start and it was achieved through finding and reaching out to the best professionals/freelancers based internationally. Maximizing the potential of accessible cost-effective marketing techniques was the other, as for the first few months of our business presence on the market, the marketing budget was close to 0$.
However, the top priority I set from the very beginning was 'world-class' customer care and support. In the beginning, you may not have the best product or services, that deliver all the fancy features in the world, but if you go that extra mile and do more for your clients 'free of charge' in comparison to your competition, then in the long run – it will pay off.
WHAT IS YOUR VISION FOR THE FUTURE OF BUSINESS?
We're currently focused on expanding our service offering through white label resellers on Asian markets. Oddly enough, the current COVID-19 related situation has brought us many more opportunities to be explored in this case.
RECOMMENDATIONS & FINAL THOUGHTS
ARE THERE ANY RESOURCES OR TOOLS YOU WOULD LIKE TO SHARE WITH OTHERS THAT HAVE HELPED YOU RUN YOUR BUSINESS?
To start with I'd recommend books of famous business gurus such as Brian Tracy, especially in terms of time management, and Richard Branson's 'Screw it, let's do it'.
As for the tools and software that will definitely make your life easier in the aspect of running a team spread remotely, here are some to consider: Monday.com and Trello – both for project management and planning, Zoom – for teleconferences and online meetings, ZenDesk – for outsourcing customer support and Crello – for designing graphics; comes in handy if you're present on social media.
WHAT OR WHO HAS BEEN YOUR GREATEST INFLUENCE IN BUSINESS AND WHY?
I'd say that the first people who provided me with a solid foundation of knowledge and guidance that allowed me to spread my wings, and also helped to shape my mindset that led to developing entrepreneurial skills, were my parents. What's more, it was my Dad, who back in my primary school days, was recommending me books of people such as Brian Tracy or Anthony Robbins. Aah, if only I had listened to my parents more 😉 
Although the inspirational story that caught my attention a couple of years ago is the success of Wish.com's CEO, Peter Szulczewski (who by the way, happens to be Polish-born like myself 😉). He's living proof of not being afraid to dream and go big.
WHAT ADVICE WOULD YOU GIVE TO OTHER WOMEN WHO WANT TO START THEIR OWN BUSINESS?
Start today. The only true way to learn is by doing and you can't afford to sit around waiting for the right moment or funding, hoping someone else will come along to help you execute on your idea, or complain that you don't have the time.

Making excuses won't help you start a business and it will definitely not help you to create the lifestyle you want for yourself. Focus on setting & achieving small incremental goals rather than trying to start a business and instantly build your vision of what the company should be in the years to come.

Setting realistic goals and milestones is a major component of building long-term success.
IS THERE ANYTHING ELSE YOU WOULD LIKE TO SHARE WITH OUR READERS?
Yeah, some things to always keep in mind: Don't let your ego stand in your way. Always appreciate people who stand by you. Stay humble. Be grateful.
Violeta Semenova
Founder
theBizLadies
Welcome to the Biz Ladies interview series!
If you're new to these series, I interview women entrepreneurs on how they started their business, what was the idea behind it, how they got where they are, the struggles, the reality and more.​
By sharing their stories, we want to inspire other women to get started.
​If you are interested to share your own story on the Biz Ladies LET ME KNOW!