Today our inspiring female entrepreneur is Krit Khandelwal, founder of Soothi. Soothi is an exciting brand that makes and sells handmade leather journals and other stationery products.
It was inspiring to hear Krit's journey from leaving Corporate America to making $10K in sales in the first year and now how Soothi is growing. Read on to find out more.
PLEASE TELL US ABOUT YOURSELF AND THE BUSINESS YOU STARTED.
My name is Krittika like ithica but with a "kr." I am the solopreneur behind Soothi.com, a vintage paper product, stationery, and workspace brand.

Prior to this life, as an entrepreneur, I was a marketing strategy consultant working for multinational corporations like Wells Fargo and Coca-Cola.

I was born in India, I grew up in Chicago, I lived the last decade of my life in Atlanta, where I launched this business, and I recently moved to Northern California, the Bay area to be more specific.

I started my career in Corporate America as a Marketing strategist and had no intention of ever becoming an entrepreneur. I always envisioned rising up the ranks and eventually running the marketing department of a large brand. However, all best-laid plans can go awry.
WHAT DOES YOUR TYPICAL DAY LOOK LIKE AND HOW DO YOU STAY PRODUCTIVE?
I start my day with journaling and meditation. I find this really helps me set the intention for the day which helps me stay focused. It's like setting the direction of your day. Then it's about doing my best to complete 4-5 things on my to-do list.
I have learned to create very strict boundaries around what time I stop work. If I don't do this, then I find my self working too much and becoming unproductive over time because I am burning out. It is also really important that before the end of the day I write down the 7-10 things I want to do the next day. 
PLEASE DESCRIBE THE PROCESS OF LAUNCHING YOUR BUSINESS.
I never thought I was going to be an entrepreneur. In fact, I didn't want to be one because my parents and much of my family are entrepreneurs and I have seen the highs and lows and I wasn't sure I wanted that level of uncertainty for myself.

However, as I progressed in my corporate career, I realized that I really wasn't happy. In the corporate environment, I often felt that other people had so much more control over my career then I did. There was so much subjectivity. I was giving 60 to 70 hours a week of my life to this career, and I left every day feeling undervalued and unappreciated, so I really started thinking about my exit plan.

At that point, after evaluating what I wanted out my life I knew that the only way to get it was to build it. I had to start something on my own.  I started putting a plan in place and I spent a year working nights and weekends launching the very first version of Soothi. Since I had a paycheck coming in, it helped me offset the cost of building a website, a brand, sourcing different products and all those little things that go into the initial framework and foundation of a company. That first year I made around $10k in sales, it wasn't much but it was exhilarating. I felt like I truly achieved something. That gave me the confidence to quit my day job and really focus on building this company.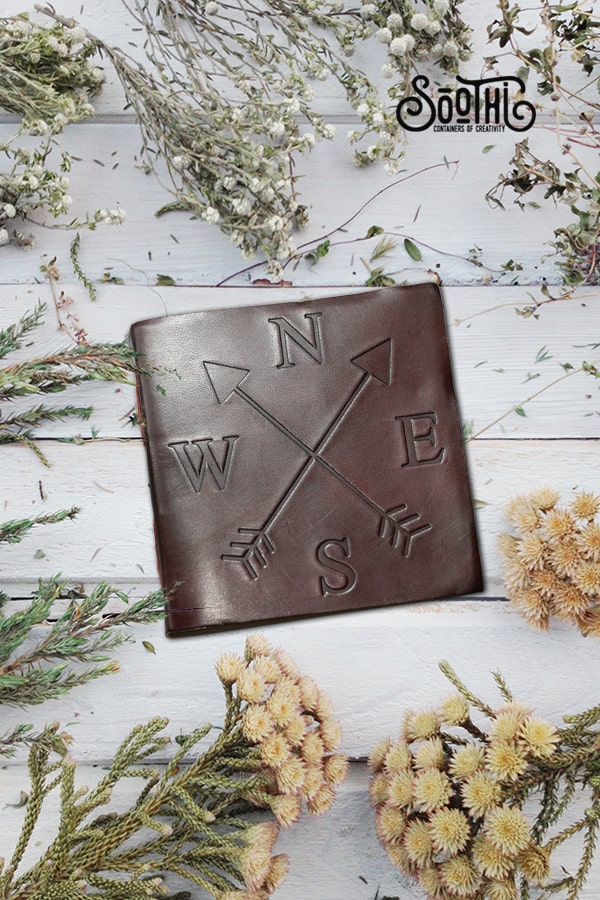 WHAT HAS BEEN YOUR BIGGEST ACHIEVEMENT AND YOUR BIGGEST CHALLENGE SINCE YOU STARTED YOUR BUSINESS?
I invested a lot in building a brand from the get go. I wanted people to feel like they were building a relationship with a credible company so I made sure Soothi came off very professional. Given my background in corporate marketing and branding, I had a lot of knowledge around how I wanted the brand to be perceived. This also helped me approach bigger companies and influencers and pitch them to work with me. 
WHAT STRATEGY DID YOU USE TO GROW YOUR BUSINESS? AND HOW?
When we began we didn't have a clear growth vision, we focused on our products and internal logistics. As the brand has grown organically and we've found our feet, we have found customer care is really important to us. Being a small business we can speak directly to our customers to ensure that we can help them through any issues or the buying process. 
Because we are made to order we have a lot of inquiries about our products and we love being able to interact with our customers. We also have a strong focus on our product development and marketing. 
Being a sustainable clothing label we're always researching and ensuring we're doing the best for our planet. We like to pass this information onto our audience so that they are involved with our process and the love that goes into our garments.
WHAT IS YOUR VISION FOR THE FUTURE OF BUSINESS?
There is a lot of uncertainty right now because of the current economic climate due to COVID-19. However, I am trying to stay positive about the future and keep up brand awareness efforts. I think post pandemic and I really want to go all in on Sustainability.
Sustainability has always been an important aspect of the company but now I feel like it needs to become the core factor that defines that brand. I want to produce vegan and 100% sustainable products and find more ways to partner with underserved artisan communities that are working with new sustainable materials. 
RECOMMENDATIONS & FINAL THOUGHTS
PLEASE RECOMMEND ANY RESOURCES AND TOOLS THAT YOU USE TO RUN YOUR BUSINESS.
Shopify, Zoho CRM, SimpleNote and Evernote.
WHAT ARE YOUR FAVOURITE BOOKS, BLOGS OR PODCASTS? 
Podcasts: Shopify Masters, Business Casual, How I Built This. 
Book: Essentialism 
WHAT ADVICE WOULD YOU GIVE TO OTHER WOMEN WHO WANT TO START THEIR OWN BUSINESS?
Don't get bogged down with other people's success stories. I know it seems like everyone is achieving overnight success but the truth is that we don't know much of their story. We don't really know all the obstacles they faced on their journey.

There is no magic formula, you have to focus on what works for you and your business. Embrace failures and trust the timing of your life and your business.
WHAT BUSINESS IDEA DO YOU HAVE THAT YOU ARE WILLING TO SHARE WITH OTHERS?
It would be amazing to have a YELP like site for business courses.
Violeta Semenova
Founder
theBizLadies
Welcome to the Biz Ladies interview series!
If you're new to these series, I interview women entrepreneurs on how they started their business, what was the idea behind it, how they got where they are, the struggles, the reality and more.​
By sharing their stories, we want to inspire other women to get started.
​If you are interested to share your own story on the Biz Ladies LET ME KNOW!