Today my female entrepreneur is Isabel Aagaard, a co-founder of a Danish eco-startup LastObject. Isabel and co-founders Nicolas and Kaare are dedicated to creating reusable eco-friendly alternatives for the single-use products. 
To reduce the impact of cotton swabs on environment LastObject team has created its first product LastSwab, an eco-friendly alternative to the cotton swabs. The LastSwab was crowdfunded by more than 30,000 backers raising over $1.1M. 
With their latest product LastTissue, an alternative to facial paper tissue, they want to reduce the waste caused by the single-use tissues.
Read on Isabel's story on how it all started. It was an absolute pleasure meeting another impressive and inspiring female entrepreneur who is making the world a better place.
PLEASE TELL US ABOUT YOURSELF AND THE BUSINESS YOU STARTED.
Hi, my name is Isabel. I hold a bachelor's degree in digital media and design from the IT University and a master's degree from the Royal Academy of Design as a trained co-designer. 
I became an independent designer after my graduation and have worked for different companies on collaborative design. I've spent 3 years in the medical industry developing treatment flows and products for leukemia patients and ended up designing a maternity ward at a new hospital.
I've always been driven to work on improving solutions for the better with a special interest in waste reduction. 
WHAT DOES YOUR TYPICAL DAY LOOK LIKE AND HOW DO YOU STAY PRODUCTIVE?
My brother, who is also a co-founder of LastObject, and I live close to each other, so he picks me up very early to beat the morning traffic. We use the first half an hour (in the car) to align workwise and talk about new prospects and decisions we have to take.
We are a very little team, which we love. There are only three of us founders but we have around 15 freelancers around the world doing amazing work for us. So the first and last couple of hours during work I'm mainly focused on management because most of my freelancers are in different timezones.
Everything in the middle is used on various things from designing new products, creating new media content, setting up email flows, improving our website or doing interviews. I have a to-do list and am constantly prioritizing to be more productive and focused. 
PLEASE DESCRIBE THE PROCESS OF LAUNCHING YOUR BUSINESS.
The idea for LastSwab (our first product) came to us when we were researching which single-use items were the most harmful for our planet and the cotton swab was surprisingly quite high on this list.

We found that one of the biggest issues was that people didn't discard them properly, mainly because they are so small. If flushed down the toilet they often don't get caught by filtration systems and are dumped directly into the ocean, and later end up in the stomachs of sea creatures. We felt that by solving this problem, we would create an impact on marine life as well as single-use pollution. 

WHAT HAS BEEN YOUR BIGGEST ACHIEVEMENT AND YOUR BIGGEST CHALLENGE SINCE YOU STARTED YOUR BUSINESS?
We love being a small team of only three founders, but it's quite a challenge to form the perfect team together with freelancers. I feel like we have created something absolutely amazing with small resources and very high agility. This is for me the biggest achievement and challenge.
WHAT STRATEGY DID YOU USE TO GROW YOUR BUSINESS? AND HOW?
We find it valuable to validate our ideas through crowdfunding platforms. We work with the community to change and improve our ideas and outreach. Both of our products, LastSwab and LastTissue have been crowdfunded on Kickstarter and Indiegogo.  
We believe that crowdfunding is not just about reaching your financial goal, it's a platform that can validate a product or save you from going the wrong way.

WHAT IS YOUR VISION FOR THE FUTURE OF BUSINESS?
We are in the midst of creating a huge business that will hold many products. Our goal is to create a real dent in the single-use products and see a magnificent change.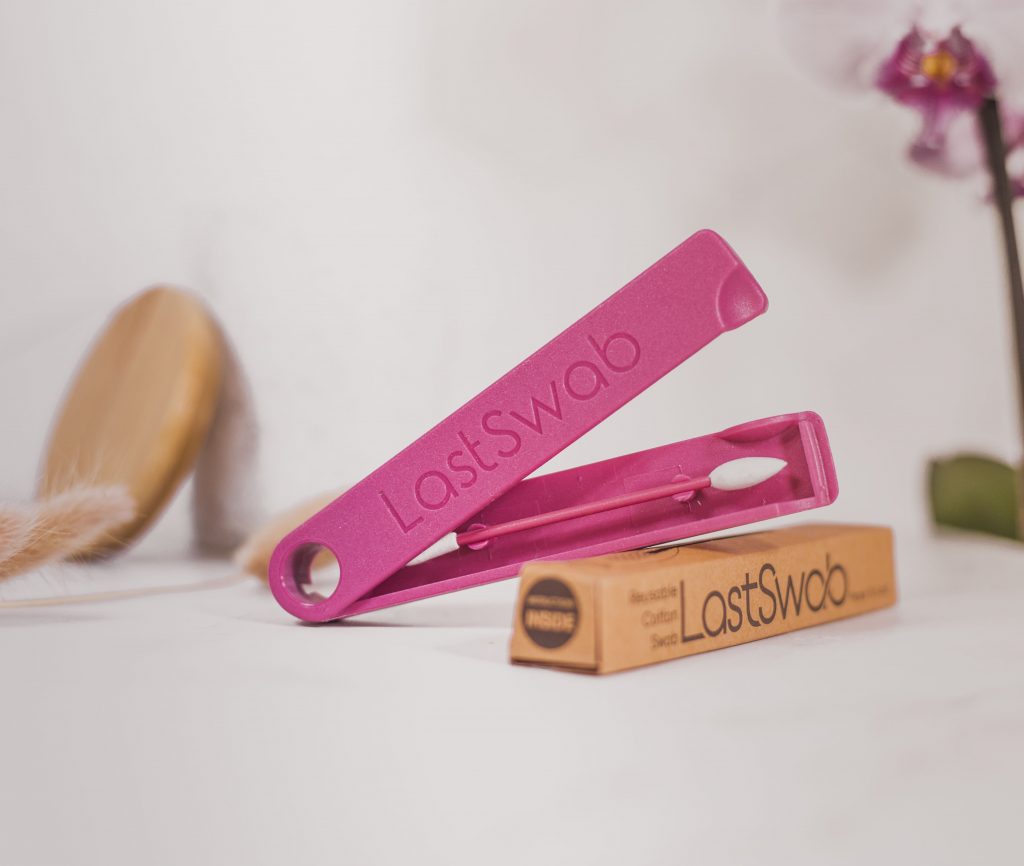 RECOMMENDATIONS & FINAL THOUGHTS
PLEASE RECOMMEND ANY RESOURCES AND TOOLS THAT YOU USE TO RUN YOUR BUSINESS.
SkedSocial is the platform I could not live without. I can do 2 months of content upload on multiple social media platforms in just a few hours.
WHAT ARE YOUR FAVOURITE BUSINESS BOOKS, PODCASTS OR BLOGS?
The 4-Hour Workweek by Tim Ferris – For working smart and not overworking
WHAT ADVICE WOULD YOU GIVE TO OTHER WOMEN WHO WANT TO START THEIR OWN BUSINESS?
Do what you are truly passionate about.

If we align our everyday life with our values we can accomplish extraordinary things.
WHAT BUSINESS IDEA DO YOU HAVE THAT YOU ARE WILLING TO SHARE WITH OTHERS? 
A small trolley with an incorporated comfortable seat. For easy and comfortable traveling where waiting isn't an issue. And it has to look good!
Violeta Semenova
Founder
theBizLadies
Welcome to the Biz Ladies interview series!
If you're new to these series, I interview women entrepreneurs on how they started their business, what was the idea behind it, how they got where they are, the struggles, the reality and more.​
By sharing their stories, we want to inspire other women to get started.
​If you are interested to share your own story on the Biz Ladies LET ME KNOW!