Coach, Author and Speaker

Meet our interviewee Kirsten Blakemore, Success Coach, Author, Speaker, and massive equity champion for women owning their worth and looking to advance their life to the next level of success. Kirsten is a published author of several books, including Unleash Your Power, where she outlines a three-step process to empower women to make a more significant impact within the workspace.
Read on to find out more about Kirsten's journey and her mission to create a safe space for people to think differently and empower their best selves.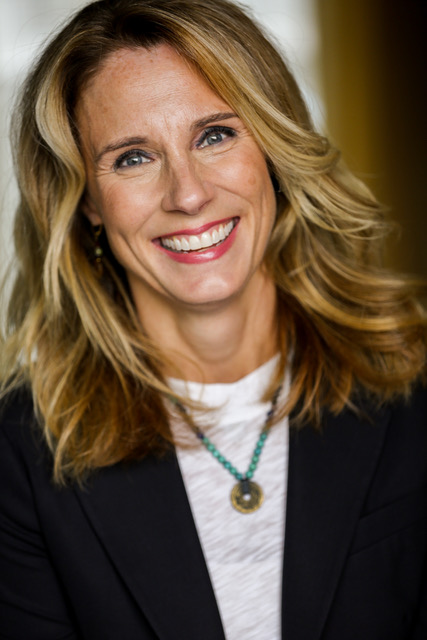 PLEASE TELL US ABOUT YOURSELF AND THE BUSINESS YOU STARTED.
After spending a couple of decades working in small and large corporations, I felt I was not living my purpose.  In my last year working in a stressful corporate culture, my colleague and friend of ten years took his life due to the pressure he experienced.  It seemed people tried to cope with his loss by ignoring it. I decided I needed to take a sharp turn in my life.  Although I had my Master's in Psychology, I knew I didn't want to be a therapist as my life's work. If nothing else, I knew I wanted my friend's life, and death, to matter.  
Life has provided opportunities for growth when I needed it most.  Within a short time, I found a coaching school, was certified and immersed myself in coaching.  I joined a firm that afforded me the opportunity to coach, consult and facilitate groups where cultures suffered.  
This line of people-centered work felt so rewarding, I knew this was the right place for me.   I was serving my purpose helping others in cultures where people felt "out of control" and with no solution in sight.  Empowering people to take ownership of their situation became my calling and still is.
WHAT DOES YOUR TYPICAL DAY LOOK LIKE AND HOW DO YOU STAY PRODUCTIVE?
Every day is unique.  I set short-term and long-term goals at the beginning of the day and reflect on what I have accomplished at the end of each day.
PLEASE DESCRIBE THE PROCESS OF LAUNCHING YOUR BUSINESS.
I worked for a leadership team that had a negative bias towards women.  The men on the leadership team held a belief I came to understand after I joined:  Men are more powerful than women and Corporate America is made up of white men.  And like wants to work with like.  
This was before Diversity and Inclusion programs were common and therefore this leadership team felt their beliefs were correct.  As I continued to battle for equity in the workplace, I decided to channel my frustrations into writing articles for women.  As those became popular and even outperformed the company articles, I put more and more of my time, thought and creativity into empowering women.  Certainly, writing was cathartic and the feedback I heard from other women motivated me to continue the work.  Webinars, articles and workshops led to my decision to write a book.  After a long journey of writing, I decided I would self-publish.  
The timing of my business has made my venture far more exciting than I had originally thought.  One month into Covid-19, I published my book, had a company ready to create workshops from the content of my book so that women could experience the process.  Then the world went into lockdown.  All my plans changed overnight and I have pivoted to virtual classrooms and coaching.  In the meantime, I have finished my second book which has been sent to my publisher.  This book's focus guides new people leaders to build the essential soft skills making them a success. 
WHAT HAS BEEN YOUR BIGGEST CHALLENGE SINCE YOU STARTED YOUR BUSINESS?
My biggest challenge has been the Covid-19 lockdown of 2020.  I am looking forward to creating a new and fresh approach to empowering women and people in the business.
RECOMMENDATIONS & FINAL THOUGHTS
WHAT OR WHO HAS BEEN YOUR GREATEST INFLUENCE IN BUSINESS AND WHY?
I am drawn to those who speak realistically about people in the business.  Simon Sinek and Brene Brown are the two who come to my mind as trailblazing authenticity in the workplace.
IS THERE ANYTHING ELSE YOU WOULD LIKE TO SHARE WITH OUR READERS?
I am frequently asked about how to write and publish books.  I have learned through trial and error (lots of errors!). Ample information exists on the internet on writing, publishing and promoting.  Bookbaby.com and Amazon KDP just to name a couple.
Violeta Semenova
Founder
theBizLadies
Welcome to the Biz Ladies interview series!
If you're new to these series, I interview women entrepreneurs on how they started their business, what was the idea behind it, how they got where they are, the struggles, the reality and more.​
By sharing their stories, we want to inspire other women to get started.
​If you are interested to share your own story on the Biz Ladies LET ME KNOW!